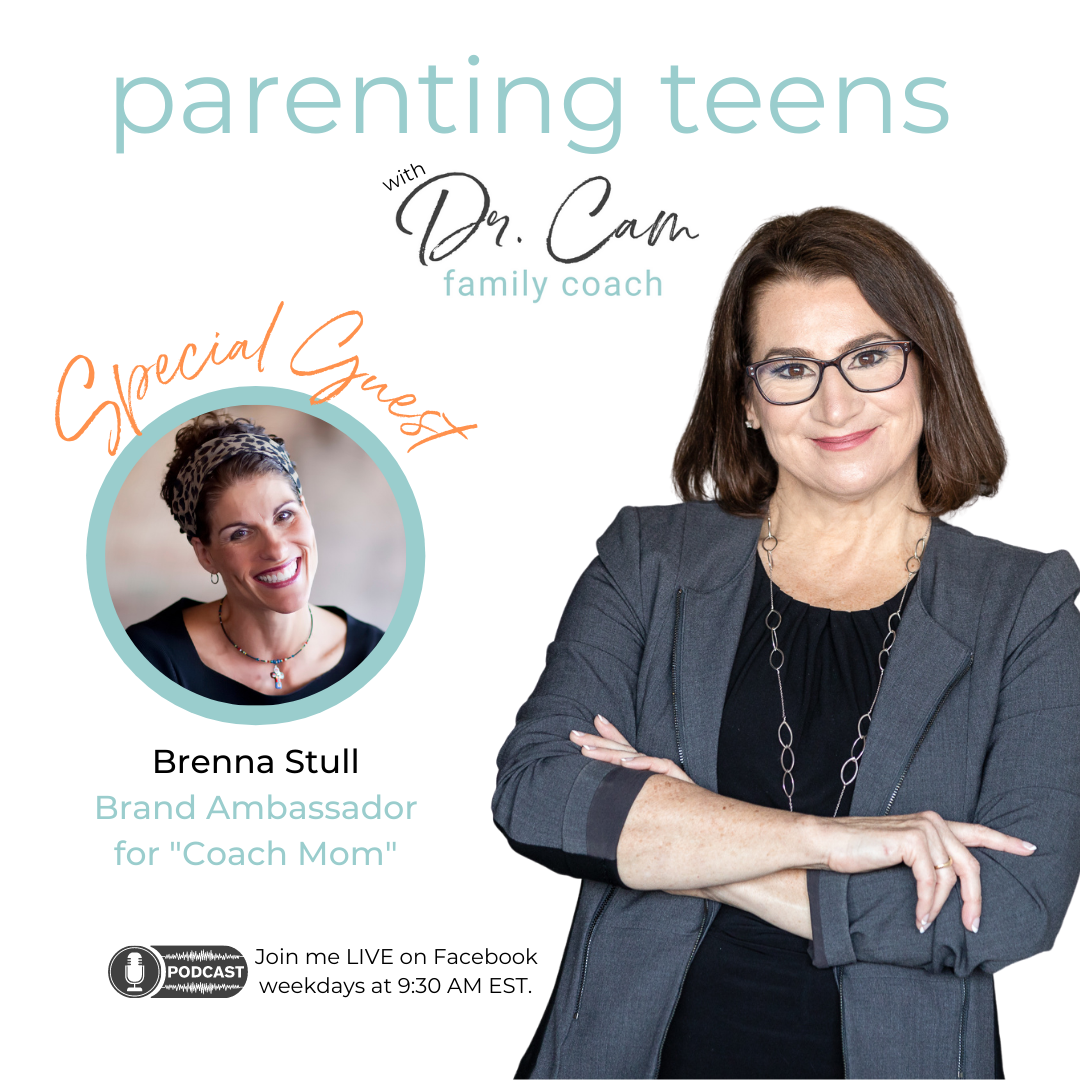 In this episode, Dr. Cam talks with Brenna Stull (@coachmombook) the Brand Ambassador for "Coach Mom"
Brenna is a renowned speaker, mentor, pastor's wife and mother of seven children. She has been mentoring women for 25 years and has spoken to hundreds of Mom's organizations on the local level as well as the MOPS International Convention. She is the brand ambassador of "Coach Mom" which she launched in 2007 and does professional coaching to moms internationally in her Coach Mom Tribe membership group. Stull is the author of "Coach Mom: 7 Strategies for Organizing Your Family into an All-Star Team" an international best-seller in eight categories in five countries.
Dr. Cam and Brenna discuss:
The most powerful way to connect with your teen
How to prioritize what will help your teen thrive 
Tips for intentional public affirmations by the parent at key moments
Brenna is also offering free copies of her book to the first 5 audience members that request it. Go to https://www.brenna-stull.com/contact
If you want to learn even more about how to connect with your teen and calm the drama, be sure to join me for the Parenting Teens Power Hour. I have an incredible lineup of experts ready to share their best tips and secrets—and it's free. You can register at https://www.askdrcam.com/powerhour. 
If you enjoyed this episode and all the impactful tips that Brenna shared with us, please take a quick moment to rate and review. This helps other parents like you find this show. Feel free to share the love with a friend as well.    
Have a peaceful, positive, CALM day.