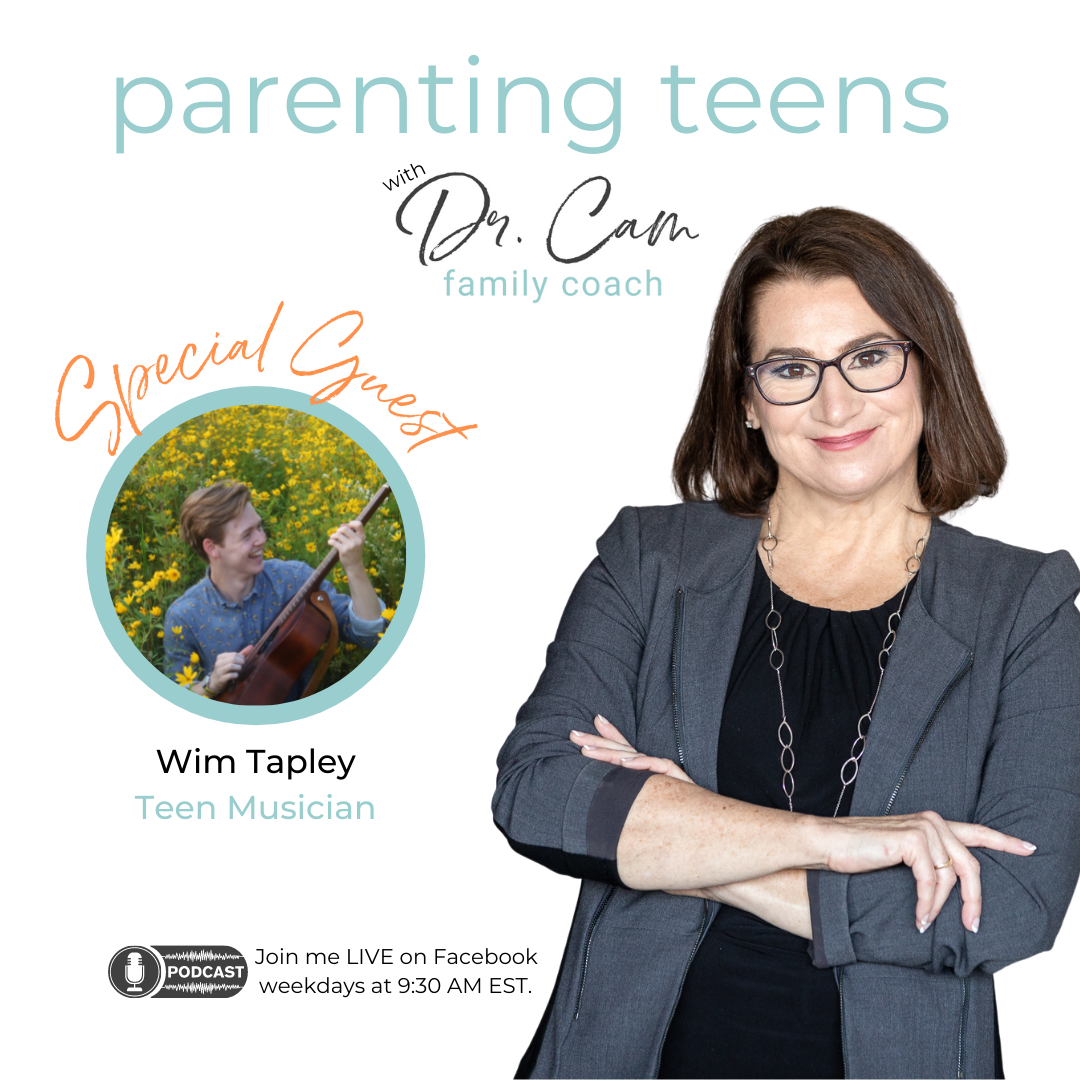 In this episode, Dr. Cam talks with teen musician, Wim Tapley.
At the age of 18, Wim is one of the most ambitious artists in the D.C. area. After growing up as a musician and songwriter, he honed his craft by playing live at all of the bars, restaurants, and small venues in his hometown of South Riding, VA, leading worship at his church, and producing his own music. 
Wim and Dr. Cam talk about:
How to find your passion as a teen
Following your dream against the odds
The benefit of supporting our teen's dreams
How parents can support their teen's dreams (even if they scare them!)
Learn more about Wim and listen to his music at https://www.wimtapley.com.