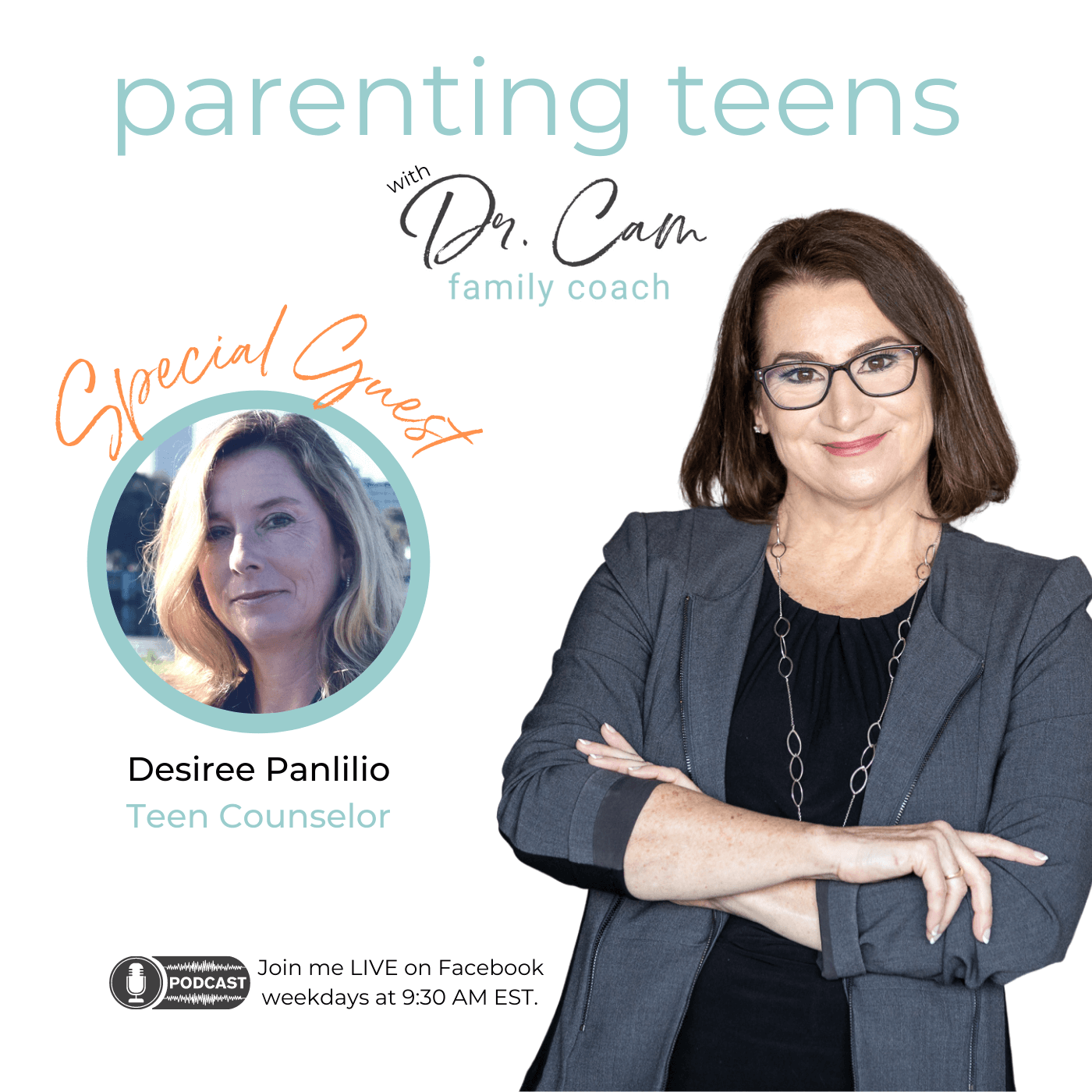 In this episode, Dr. Cam talks with counselor Desiree Panililio (@encouragingteens).
Desiree's passion is working with hesitant teens who are seeking and struggling with framing who they are and defining a clear vision of their future. She helps them take action and move forward with purpose. Desiree believes communication is the key to any relationship and that we can all use support as we navigate the teenage years.  
Desiree and Dr. Cam discuss:
The impact overscheduling has on our teens and what to do about it.
The importance of down time for you and your teen.
How to connect with your teen even if they don't seem to want to connect with you.
Read Desiree's article at https://www.encouragingteens.com/post/teenagers-and-parents-need-to-unplug
If you want to learn even more about how to set your teen up for success both at school and in life, feel free to download my gift to you: 7 Secrets to Motivating Teens at www.askdrcam.com/motivateteens
Finally, if you enjoyed this episode and all the amazing nuggets that Desiree shared with us, please take a quick moment to rate and review. This helps other parents like you find this show. I encourage you to share it with a friend as well.