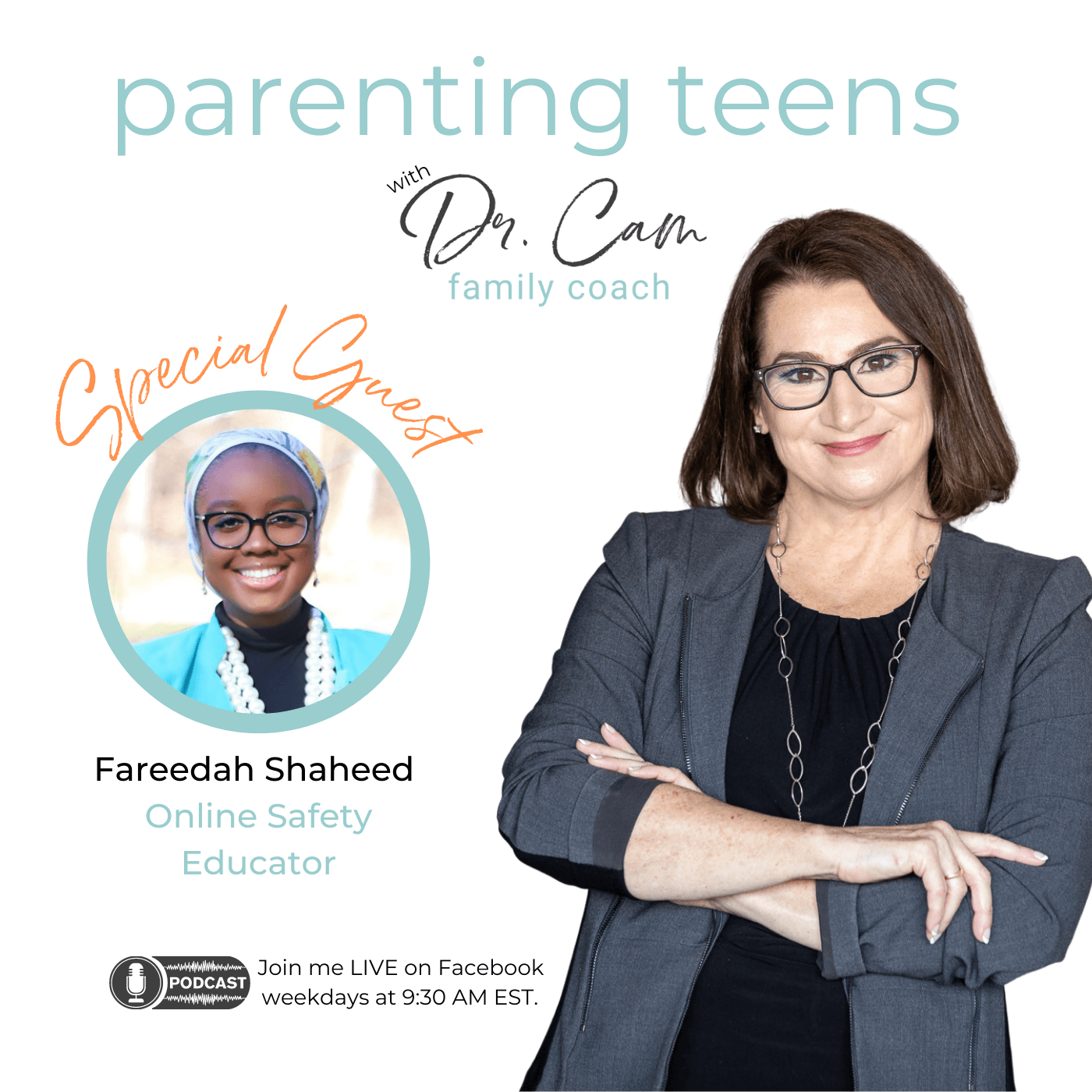 Our teens LOVE their devices, but to us parents, they open up a scary world of bullies, creeps, and social distortion. How do we keep our kids safe AND allow them to explore and connect online?
In today's episode, Dr. Cam talks with Online Safety Educator Fareedah Shaheed. Fareedah is the CEO and Founder of Sekuva, where she helps parents and caretakers protect their kids online. She has taught thousands of people online security & safety, has hosted lunch and learns, and has delivered keynotes on the subject. She is a Forbes 30 Under 30 honoree and is currently serving on the Forbes board for the Under 30 community. She has been named Cybersecurity Personality of the Year 2020. And her work has been featured in Cisco, NASA, FOX 25, FOX 46, FOX Carolina, The Grio, Yahoo!, AfroTech, TripWire, Infosecurity Magazine,
Fareedah has a free guide on safer games for kids. If you'd like a copy go to https://my.community.com/fareedah and text the phrase: safe games.
If you want to learn more from experts like Fareedah, join me Tuesday afternoons for the Parenting Teens Power Hour. It's free! You can register at www.askdrcam.com/powerhour.
Also, if you enjoyed this episode and all the amazing nuggets that Fareedah shared with us, please take a quick moment to rate and review. This helps other parents like you find this show.
As always, thank you for your support!