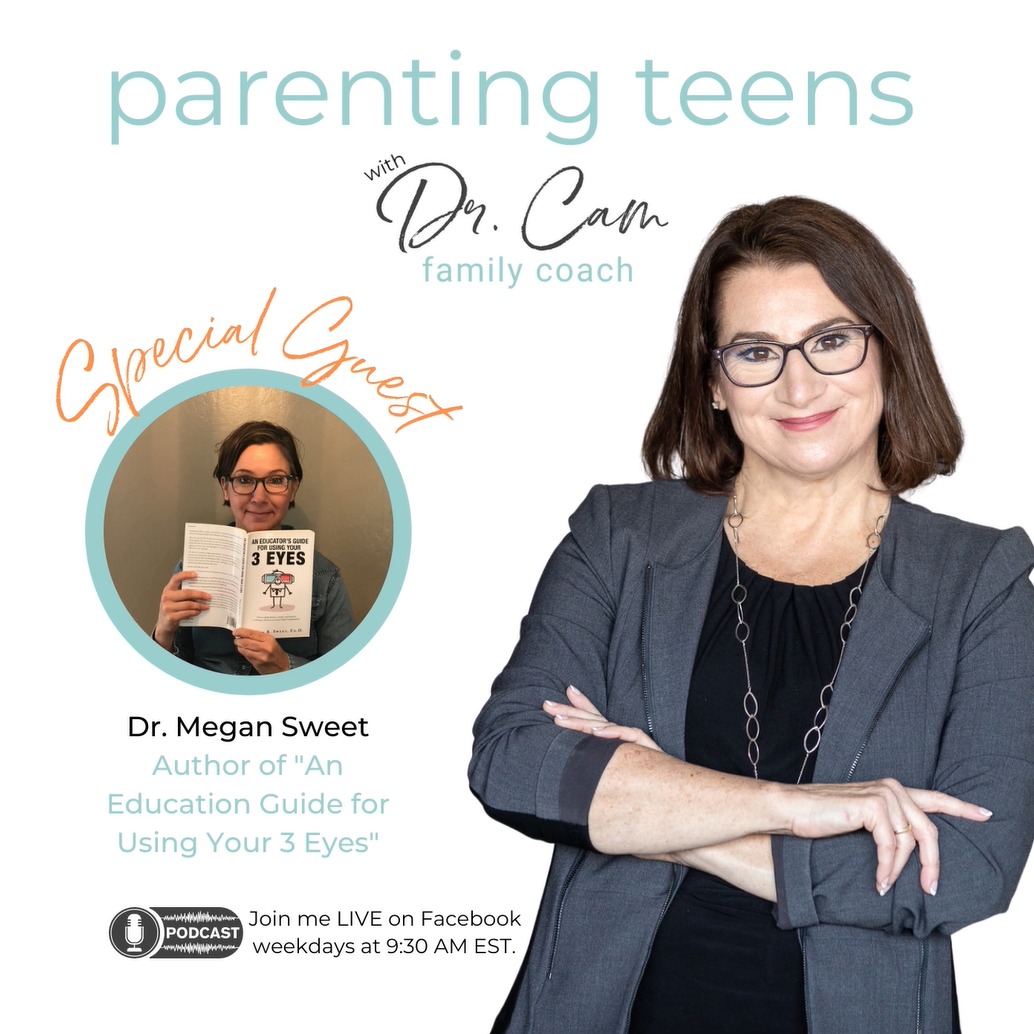 Today I'm talking with author and leader in school reform, Dr. Megan Sweet (@Your3Eyes).
Dr. Sweet has almost 30 years of experience as a classroom teacher and school administer and for the past 15 years has been a leader in system-wide school reform. Her book is "An Education Guide for Using Your 3 Eyes." Dr. Sweet is also the cohost of the education-based podcast The Awakening Educator, which covers topics such as equity, trauma-informed approaches to instruction, school lunch programs, and more. 
Dr. Sweet and I are talking about:
How to address our worry about academics and grades
How to help our teens process the constant changes
How to help our teens thrive in the changing school environment
FREE STUFF!
If you found this episode valuable, please take a quick moment to comment and share. This helps other parents like you find the show. Thank you!!