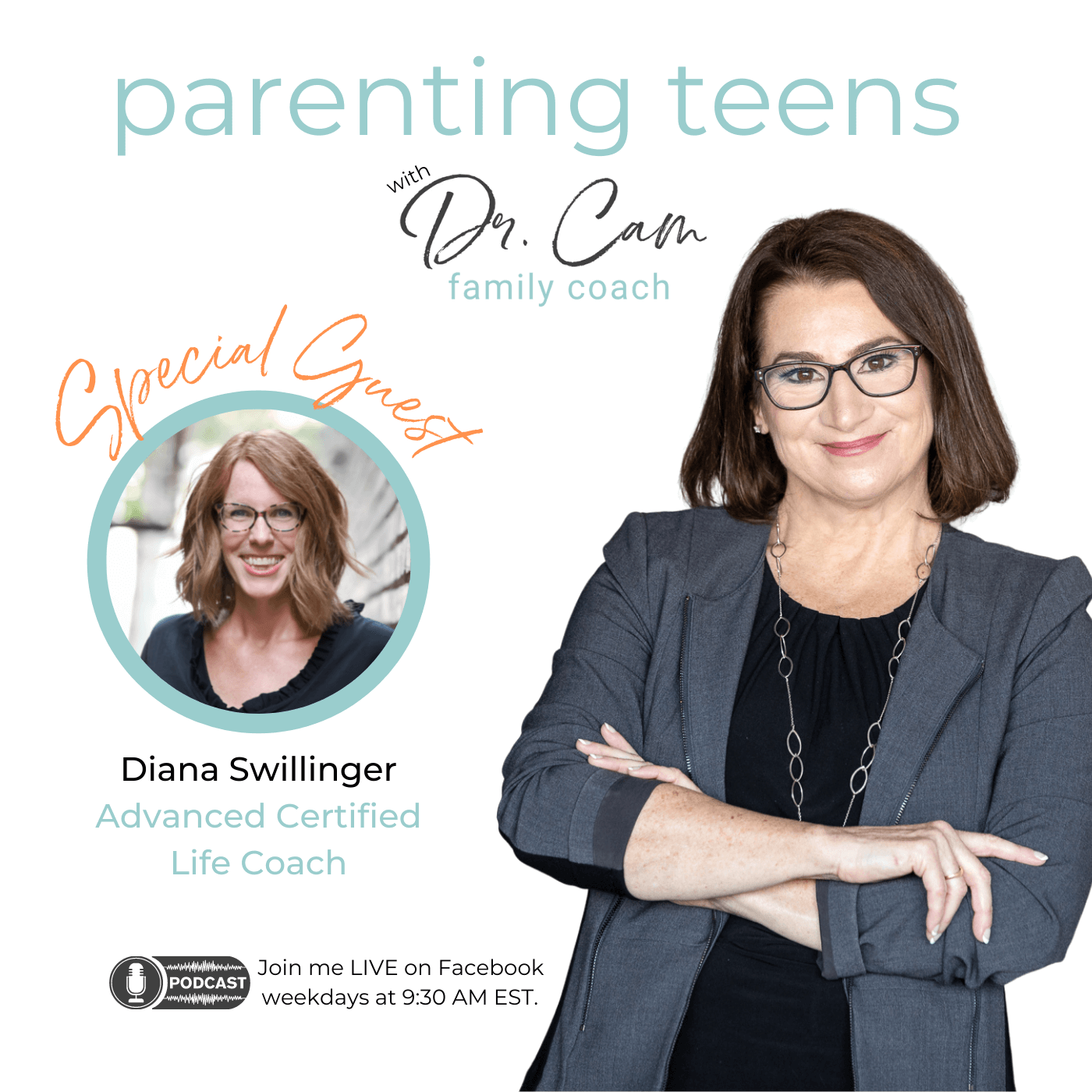 In this episode, Dr. Cam talks with Advanced Certified Life Coach Diana Swillinger
Diana helps women who have tried to do the right thing all their lives-be a good friend, a good mom, a good wife, go to church, volunteer, recycle-but they still feel stuck and miserable. She helps women stop sabotaging themselves from experiencing the joy, love, and contentment that they want so very much by managing their minds.
In this episode Dr. Cam and Diana talk about:
How to chill out and parent from a place of acceptance.
The difference between being chill and complacent.
How our own emotions and expectations impact how we show up for our teens.
Diana is offering the free video course "How to Stop Worrying." Sign up at: https://mailchi.mp/dianaswillinger.com/stop-worrying_video-course/
If you want to learn even more about how to set your teen up for success both at school and in life, feel free to download my free gift to you: 7 Secrets to Motivating Teens at www.askdrcam.com/motivateteens
Finally, if you enjoyed this episode and all the amazing nuggets that Diana shared with us, please take a quick moment to rate and review. This helps other parents like you find this show. I encourage you to share it with a friend as well.