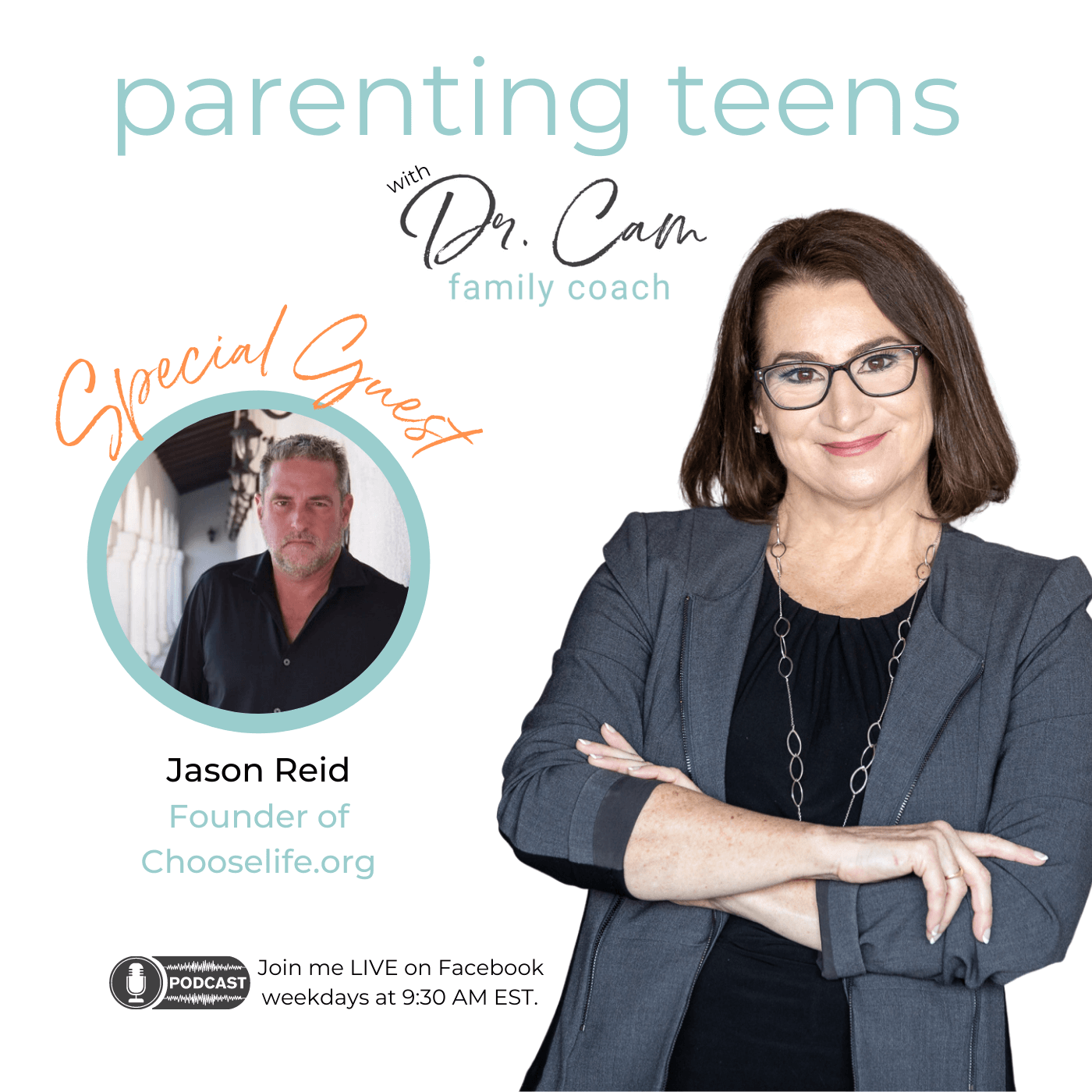 In this episode, Dr. Cam talks with Jason Reid, Founder of Chooselife.org
Jason is a serial Entrepreneur whose companies employ over 2500 people nationwide. He is also a partner at CEO Coaching International where he coaches 15 CEO's across the world. In March 2018, Jason's world changed forever when his youngest son Ryan took his own life. Jason is the Founder of Chooselife.org an organization focused on ending Teen Suicide by helping parents "Own their children's mental health."
Jason and Dr. Cam talk about:
What parents need to know about teen depression, anxiety, and suicide.
What signs parents should look for.
How parents can own their teen's mental health.
Tell My Story Film - http://www.tellmystoryfilm.com/ 
Choose Life non-profit - https://www.chooselife.org/ 
 
If you want to find more mental health help, I created a printable list of 30 hotlines and resources for families with teenagers. You can download it at https://www.askdrcam.com/free-resources.