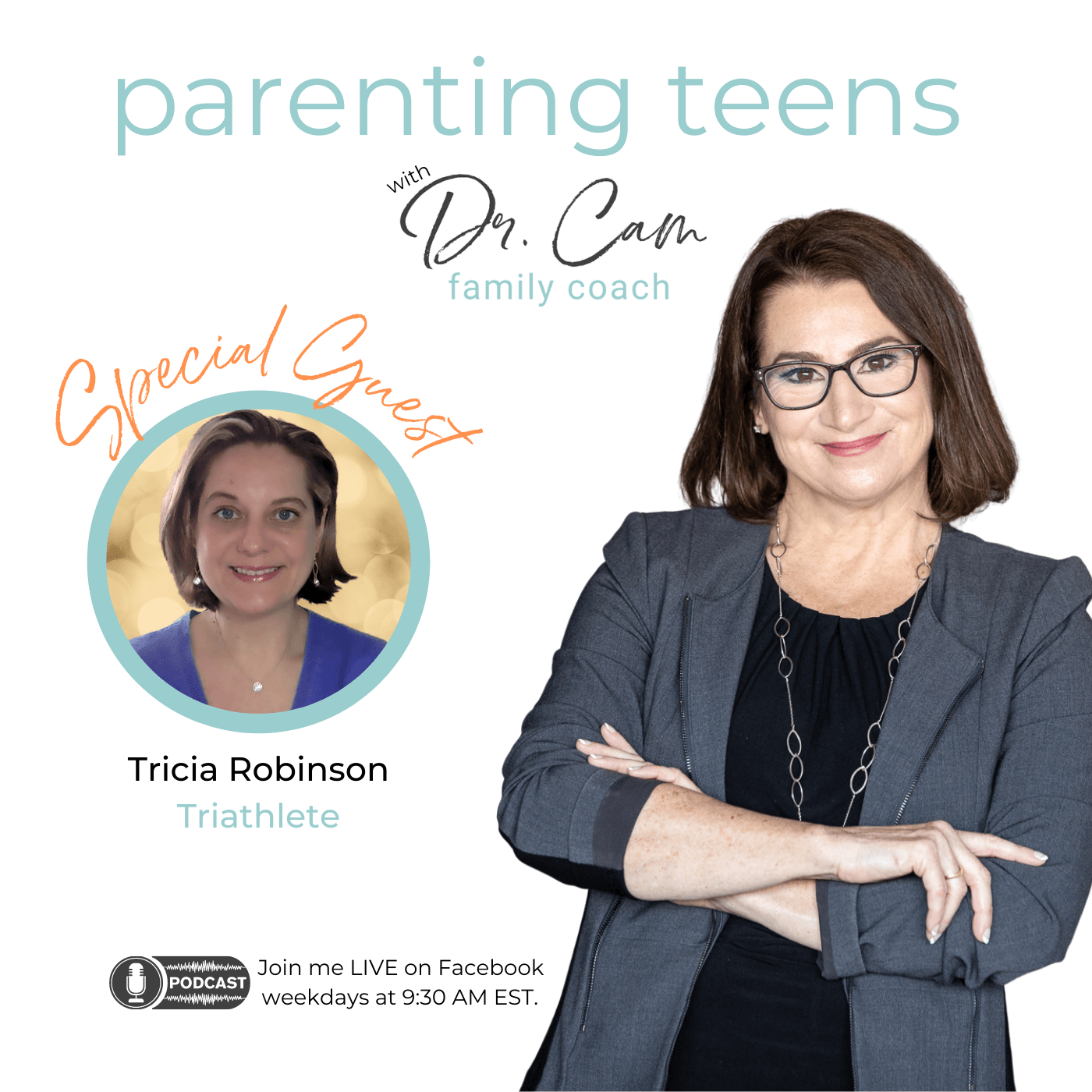 Tricia Robinson (@triciarobinsoncoaching) was once a successful director in corporate America. After 17 years of attempting to be a "have it all" mom with two young kids, her body and mind broke down. Tricia quit her job and spent over five years recovering from multiple injuries. Now, she's a triathlete and a NYC marathon finisher with a dream of becoming an Ironman athlete. As a wellness coach, she helps stressed out businesswomen who are tired of running on empty to focus on self-care so that they gain back their energy, fit into their clothes, and feel empowered to fulfill their dreams.
In this episode Dr. Cam and Tricia talk about: 
How a simple walk can help solve complex problems
The power of taking little steps to accomplish big things
The benefits of nature on our body, mind, and relationship with our teen
Check out Tricia's breathing technique to help you calm down. It's great in a high stress situation or when you want to get to sleep: https://youtu.be/SlV1D1SYhXA
If you want to learn even more about how to strengthen your relationship with your teen, join me for my FREE 4-day Connect with Your Teen challenge July 12-15. You can sign up at https://drcam.ck.page/connectionchallenge.
Finally, if you enjoyed this episode and all the amazing nuggets that Tricia shared with us, please take a quick moment to rate and review. This helps other parents like you find this show. I encourage you to share it with a friend as well.