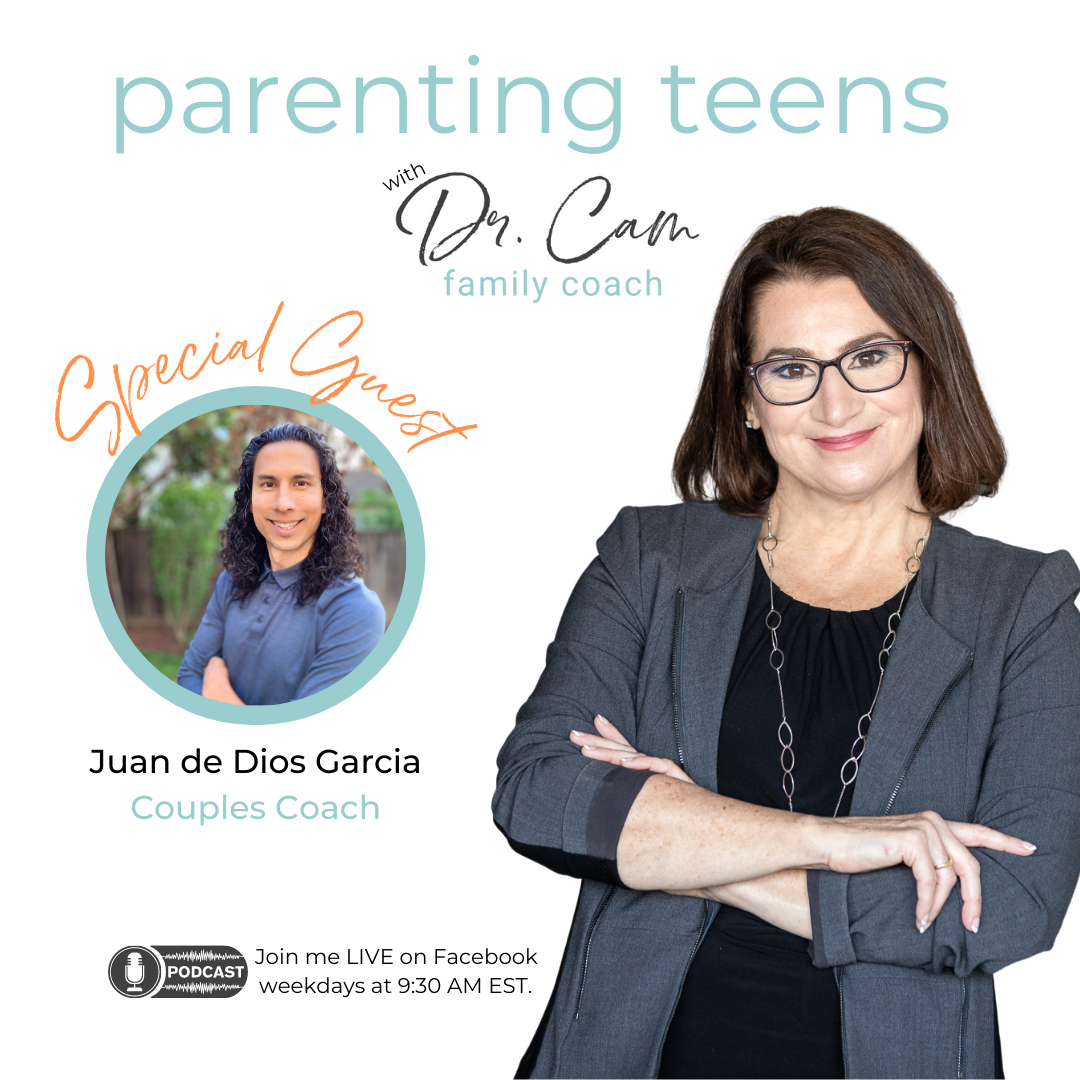 In this episode, Dr. Cam talks with Juan de Dios Garcia (@Garciadancer). Juan de Dios is a ballroom dance champion, entrepreneur, and couple's coach. 
In order to show up as the parents our children need us to be we must make sure our relationship as a couple is healthy and that we're parenting as a team.  Only when we're on the same page, focusing on the same values and priorities can provide consistent, clear guidance to our teens. Juan de Dios is going to provide some tips on how to do that.
Dr. Cam and Juan de Dios discuss:
The three relationships everybody has.
What to do if you feel like you're parenting in opposition with your spouse
How couples can feel more connected and better support one another as parents.
Juan de Dios is offering a Couples Love Challenge from May 24-29. Learn more at www.coupleslovechallenge.com
If you want to learn even more about how to connect with your teen and calm the drama, be sure to join me for the Parenting Teens Power Hour. I have an incredible lineup of experts ready to share their best tips and secrets—and it's free. You can register at https://www.askdrcam.com/powerhour. 
If you enjoyed this episode and all the impactful tips that Brenna shared with us, please take a quick moment to rate and review. This helps other parents like you find this show. Feel free to share the love with a friend as well.    
Have a peaceful, positive, CALM day.