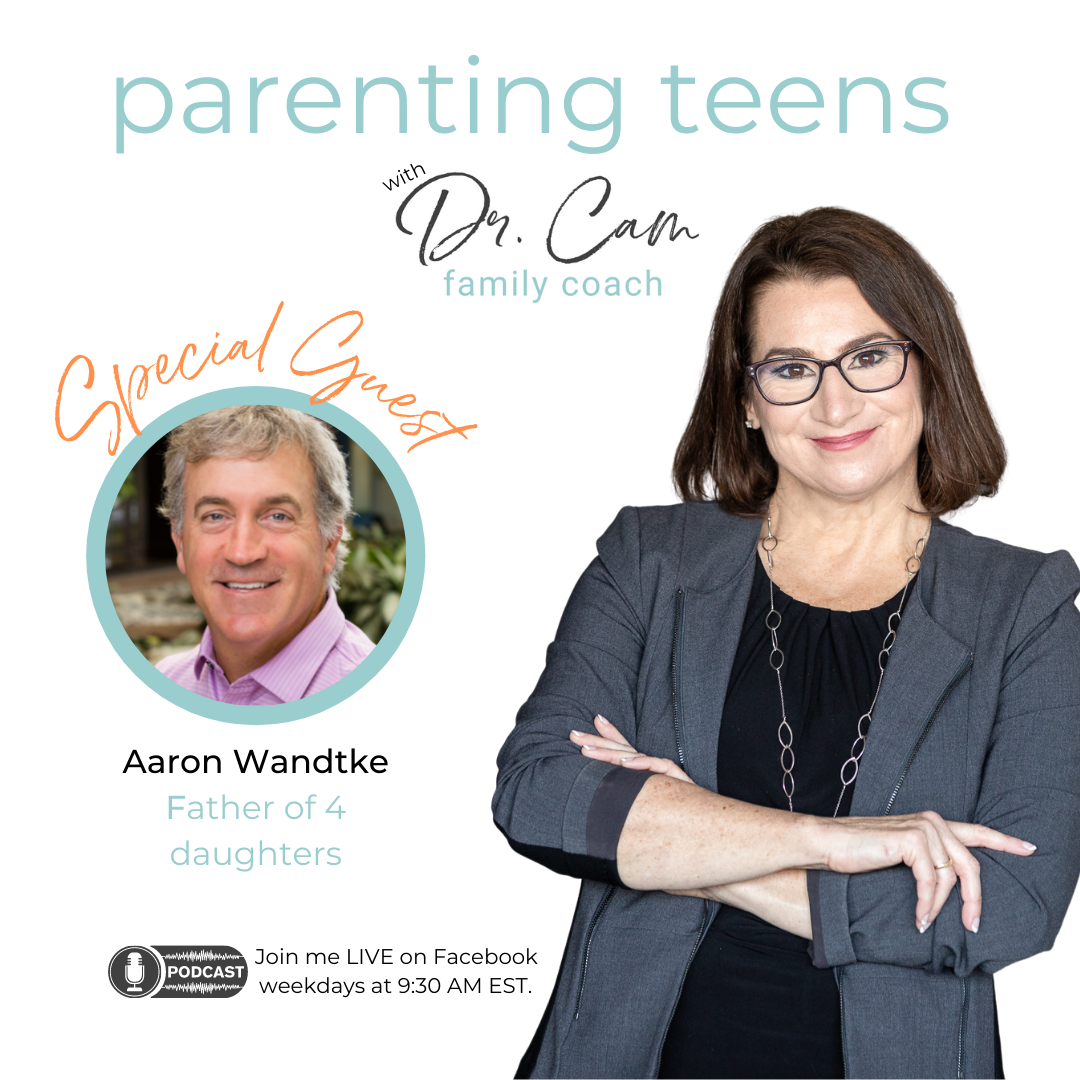 In this episode, Dr. Cam talks with Aaron Wandtke, the Founder and President of Executive Staffing Solutions (ESS).
Aaron also started Purpose and Wisdom Coaches, which is focused on entrepreneurs and leaders who want to impact their companies, teams, families, and communities.
Most importantly, as a father of four daughters, Aaron wants to help us inspire our own daughters to be leaders and make their lives more purposeful.
Dr. Cam and Aaron discuss:
How addressing our limiting beliefs impacts our parenting skills.
How to define our role as a parent.
The importance of adjusting our parenting style for each child.
Connect with Aaron Wandtke
Website | Facebook | Instagram | LinkedIn
Connect with Dr. Cam at www.AskDrCam.com/contact.
If you want to learn even more about how to connect with your teen and calm the drama, be sure to join me for the Parenting Teens Power Hour. I have an incredible lineup of experts lined up to share their best tips and secrets—and it's free. You can register here.
If you enjoyed this episode and all the impactful tips that Aaron shared with us, please take a quick moment to rate and review. This helps other parents like you find this show. Feel free to share the love with a friend as well.