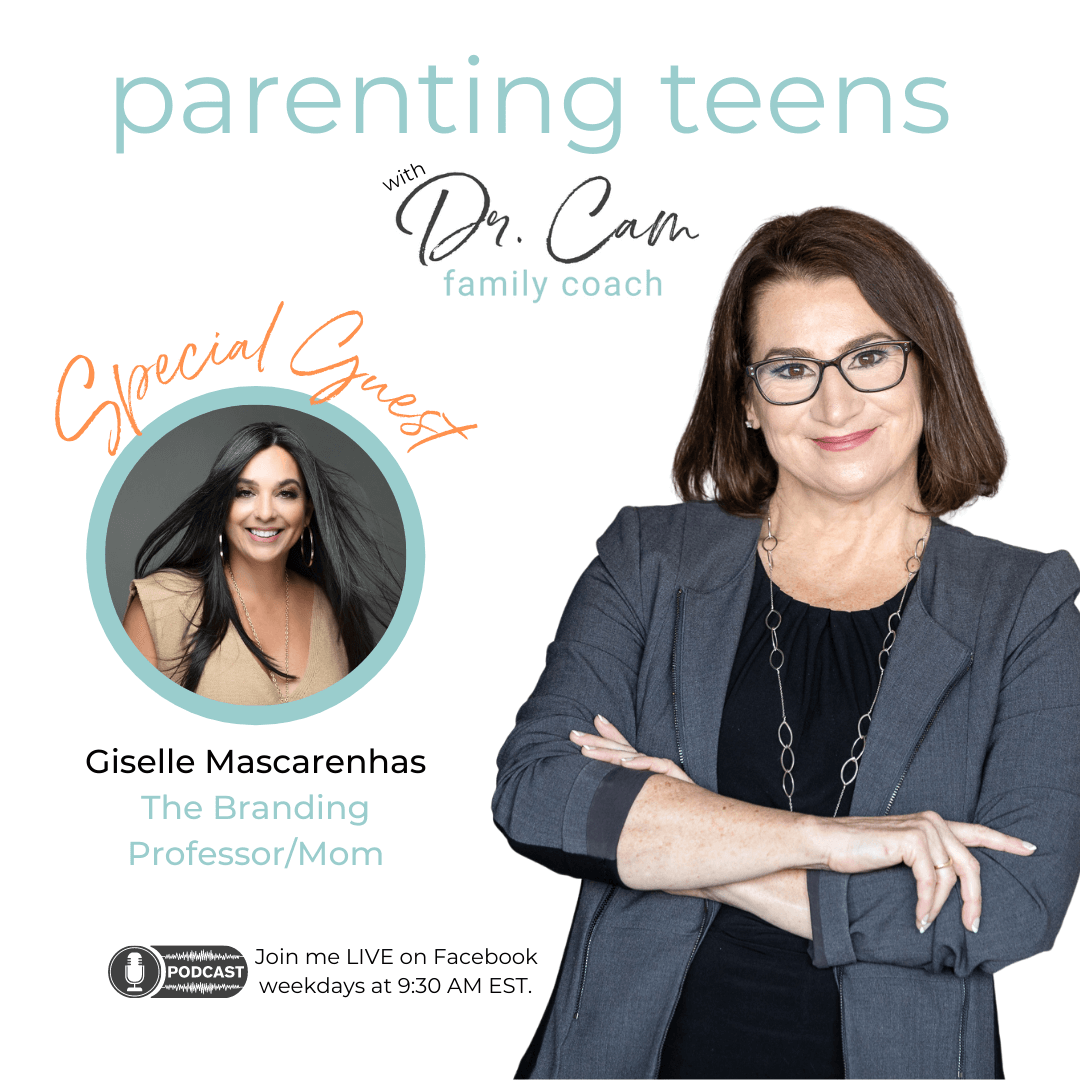 In this episode, Dr. Cam talks with Giselle Mascarenhas (@theinstaprofessor) a branding coach, mom, and soon to be grandma!
Giselle, also known as the branding professor, has been on a mission to empower women since 2009. Her superpower is helping those of us unsure about social media find out footing and learn how to extract our magic to create a purpose-driven brand and share in a way that our core clients can feel relief knowing we exist. She is personally responsible for encouraging me to do this show!!! Her unique perspective and talents have been featured in Yahoo.Finance, Thrive Global, and Buzzfeed. Giselle teaches on a global scale, including the women's organization Femcity and has courses, programs, and tips at https://library.boldinstatute.com.
Dr. Cam and Giselle discuss:
The power of listening without offering a teaching moment.
The power of including your teens in important decisions.
The importance of validating what your teens are feeling to build trust and empowering them to be free to express themselves.
Connect with Giselle Mascarenhas
Website | Facebook | Instagram | LinkedIn | Twitter
If you want to learn even more about how to connect with your teen and calm the drama, be sure to join me for the Parenting Teens Power Hour. I have an incredible lineup of experts ready to share their best tips and secrets—and it's free. You can register at https://www.askdrcam.com/powerhour.
If you enjoyed this episode and all the impactful tips that Giselle shared with us, please take a quick moment to rate and review. This helps other parents like you find this show. Feel free to share the love with a friend as well.