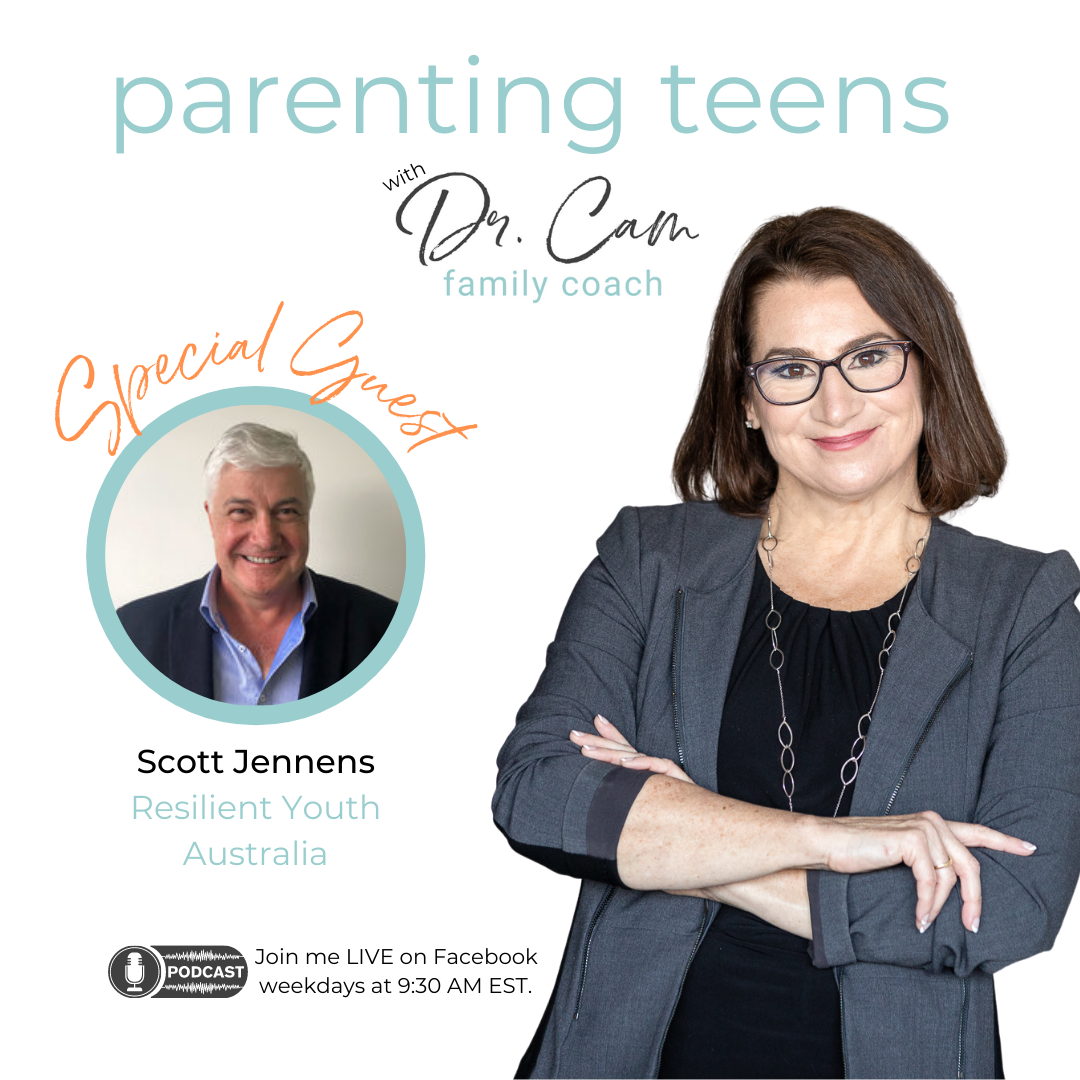 In this episode, Dr. Cam talks with Scott Jennens from Resilient Youth Australia.
Scott has taught for over 30 years, primarily with students experiencing social, emotional, and behavioral problems. For the past 3 years, Scott has been the Partnerships Manager for Resilient Youth Australia.
Resilient Youth Australia has conducted wellbeing surveys in schools and captured the responses of nearly 400,000 young people. Scott believes that being Connected, Protected and Respected is the key to developing resilience in young people.
Dr. Cam and Scott discuss:
How to help our teens become more resilient.
How to best support a teen struggling in school.
Why it's important teens feel Connected, Protected, and Respected.
Scott is offering a free 69-page eBook '101 Resilience Building Ideas, packed with practical tips to help improve resilience at school and home.
If you want to learn even more about how to connect with your teen and calm the drama, be sure to join me for the Parenting Teens Power Hour. I have an incredible lineup of experts lined up to share their best tips and secrets—and it's free. You can register at https://www.askdrcam.com/powerhour.
If you enjoyed this episode and all the impactful tips that Scott shared with us, please take a quick moment to rate and review. This helps other parents like you find this show. Feel free to share the love with a friend as well.